Brief:
Make ASDA the 'go-to' Halloween destination by demonstrating their range of Halloween products through engaging rich media whilst aligning to ASDA's larger TV investment.
Solution:
To align digital engagement with TV awareness, we (Collective) utilised our TV  Accelerator ™ product to serve those exposed to TV activity with a secondary view of rich creative content online. We designed and implemented a High Impact Takeover to drive maximum awareness and complimented it with user-initiated Rich Expandable Media to deliver engagement. This content featured interactive product carousels and video tips on Halloween 'handy craft tips' – delivered in through a 'spooky' interactive haunted house.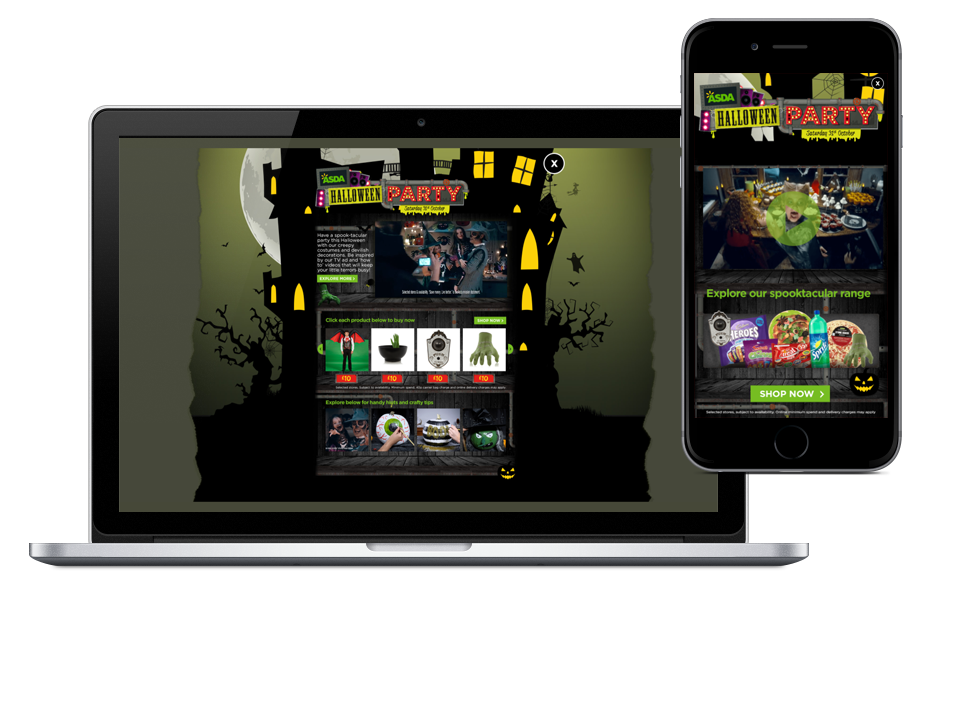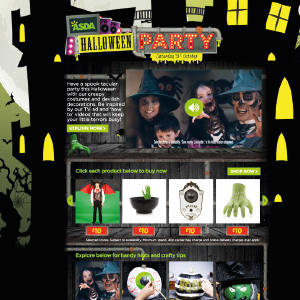 TV Accelerator ™ was crucial in aligning digital brand engagement with TV as the campaign delivered an exceptional 47 seconds of average brand engagement per user and an interaction rate of over 33% across the range of digital brand formats.
The DRUM Digital Trading Awards
2016 Winner
Best Use of Creativity – ASDA – Halloween