Brief:
Improve Avios brand perception, drive visits to site for lapsed users and encourage members to start spending their Avios balance.
Solution:
We implemented a unique solution that targeted incorporated CRM data to target the households of lapsed Avios members. Dynamic ads were then served to households encouraging family members to create personalised content, shared via ad units, to Avios family members that allowed them to explore the possibilities of where their Avios balance could take them.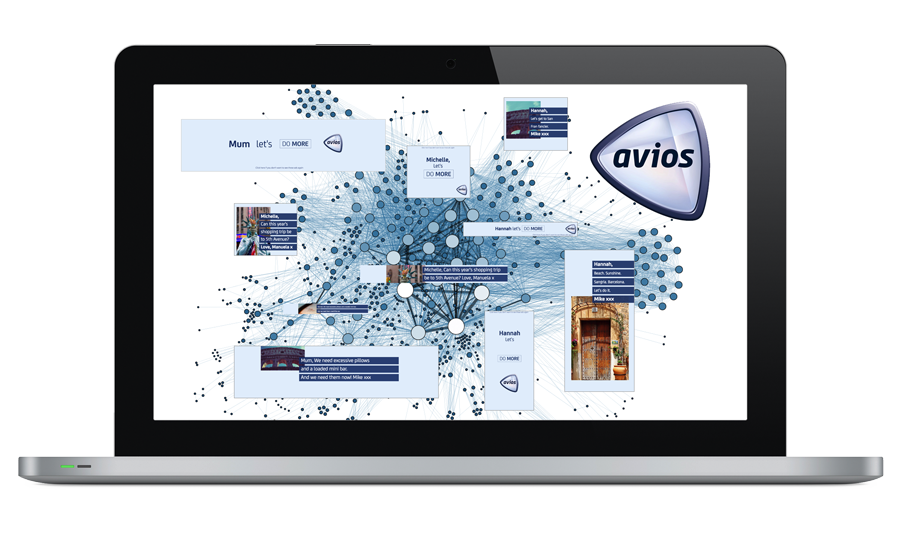 In more detail:
Stage One:
Using the IP addresses from visitors to avios.com, we looked for devices that shared those IP addresses positing that these would belong to the friends and family of Avios members.
We also used social channels to reach friends of Avios followers.
Stage Two:
Those friends and family members were then served ads saying "someone you know could be spending their Avios with you" – driving them to a microsite where they could create a personalised ad for loved one using a series of creative templates.
The ads were fun to make and looked great once transferred into banners.
Stage Three:
Having created their personalised and unique ad, the user then generated an email to the Avios member which contained a link to a generic Avios message.
Clicking on this link dropped a cookie matching a family member to an Avios member – a crucial stage in the process.
Stage Four:
We then used retargeting to serve the unique, personalised ads to Avios members as they moved around the internet. We utilised DCM Dynamic layers to serve the right ad from our ad library, pulling through the ads that matched specifically to each user.
Stage Five:
Meanwhile, we rolled out an ad campaign that mirrored the lives of Avios members. 'Case studies' of loved ones inviting members to spend their Avios were created – followed by families having a great time using their Avios. Collective targeted and distributed this digital content to a database of custom segments (based on demographic and media behaviour) and a pool of qualified users built from floodlight pixels placed on the Avios site.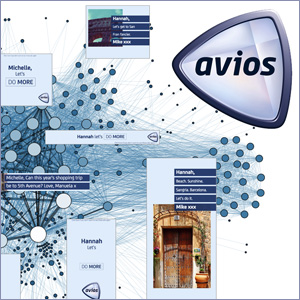 The campaign achieved a 21% uplift in brand perception and led to 44% in incremental sales from lapsed members as well as over 30k new bookings. Avios 'Do More' won "Best Online Campaign" at the Drum Digital Trading Awards in 2016.
The DRUM Digital Trading Awards
2016 Winner
Best Branding Campaign – Avios – Do More