Brief:
We were briefed to develop a new logo and associated sales collateral to launch the new standalone UK Collective company and create a unique identity to separate it from the US Collective, and to reinforce our positioning on premium brand digital rich media and creativity.
Solution:
We worked up a range of logo lockups, initially in black and white to focus on form and structure. Once we had a short list of final logo designs we introduced a colour palette of strong base colours with supporting accent colours. Once the final logo was chosen we created a whole family or colour combination/versions for use with different product sets.
The new logo set was supported with a branding style based around clouds of coloured ink to reinforce the idea of creativity and action. This was used to develop the new website, spec sheets and sales collateral.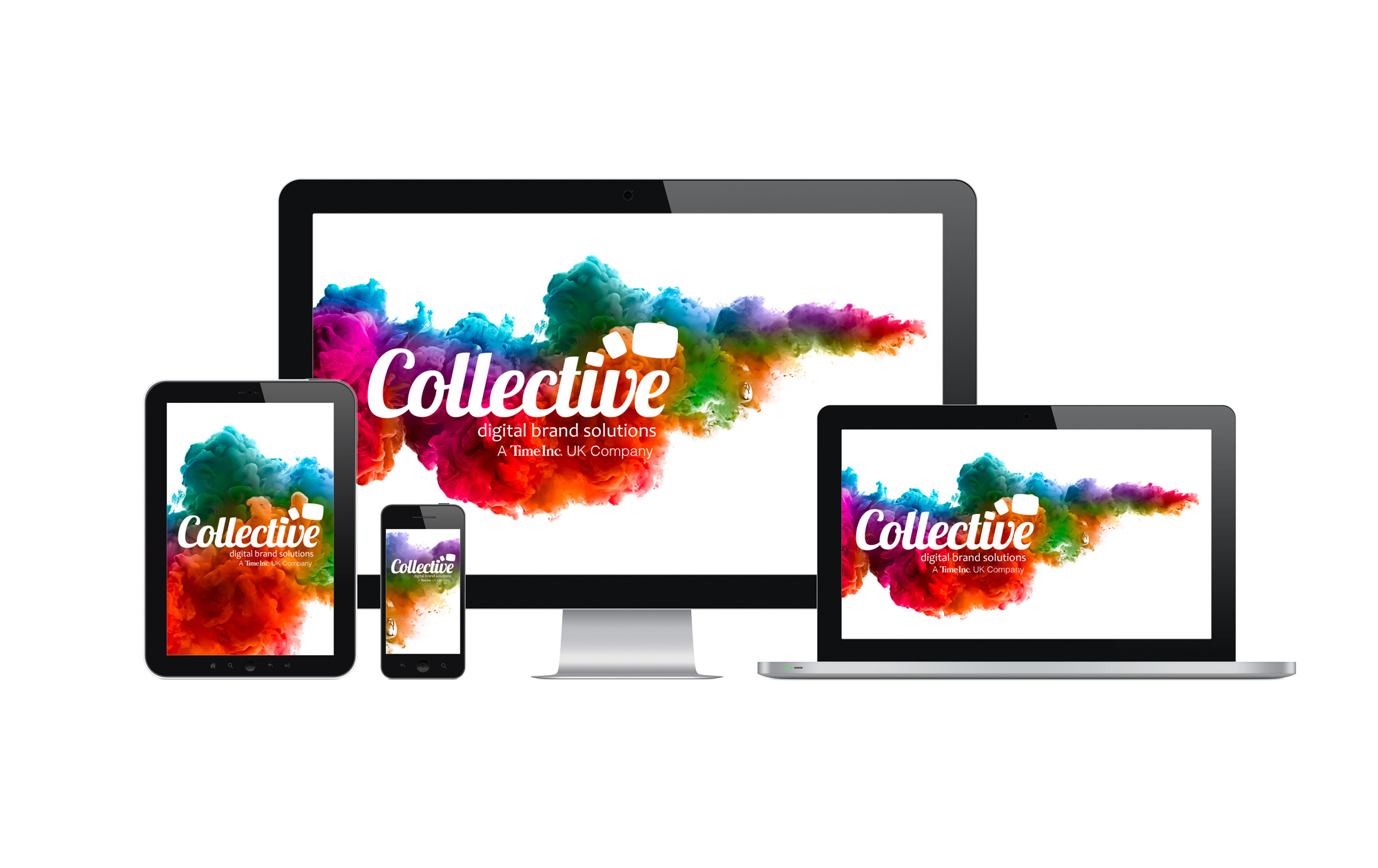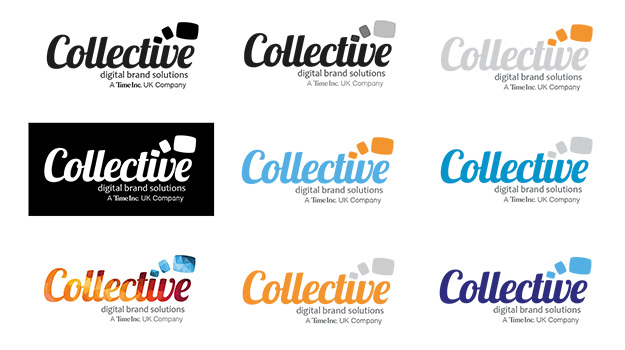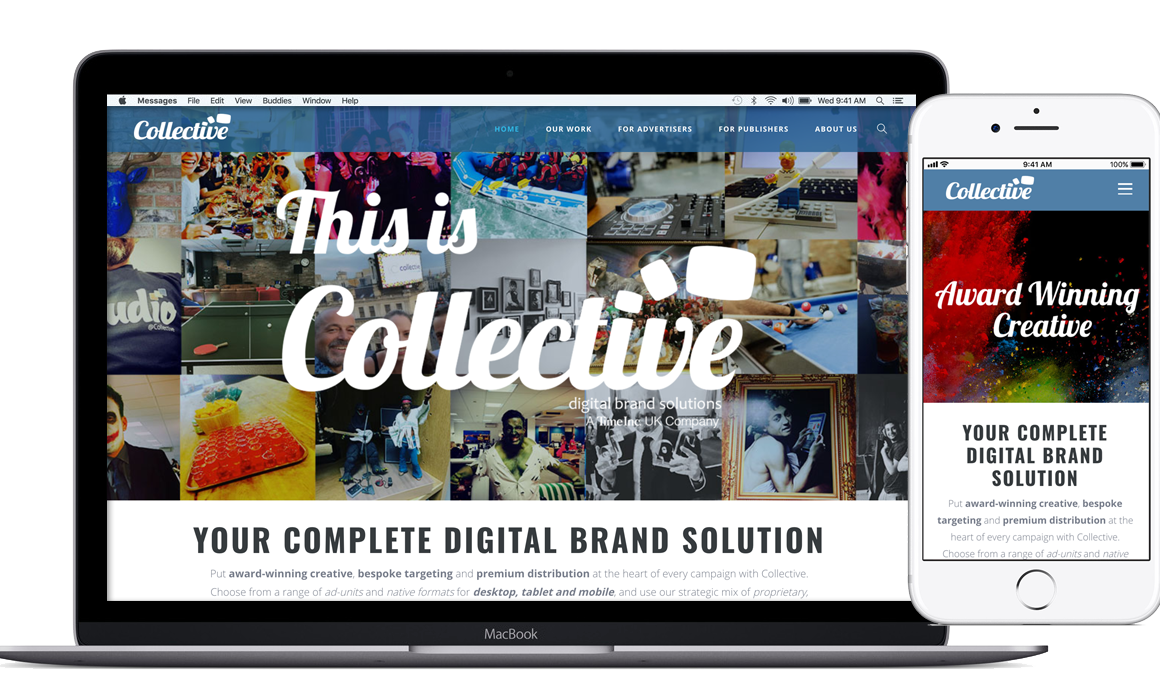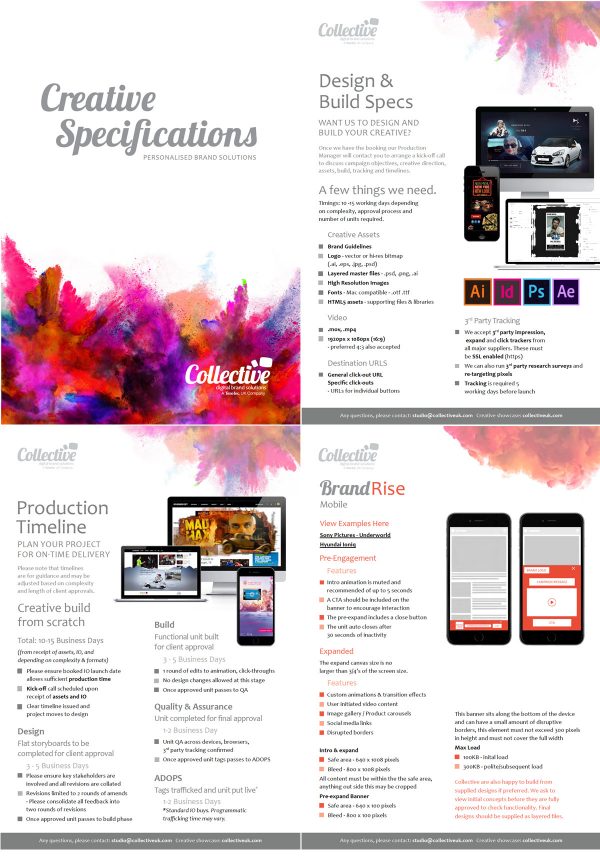 The final logo used a modern, flowing, creative font called Lobster with '3 screens' cascading away from the 'dot' on the letter 'i', underneath this was the strapline 'Digital Brand Solutions' a phrase the company came up with on an away-day strategy and planning session, which we all felt distilled what we stood for.
This was then used to develop a sales deck, ad-specs a new website and supporting one-pager collateral.