Brief:
Develop social video to communicate benefits of the Measure app, to three specific audiences.
Gamers, Fashion and Music fans.
Solution:
I worked up several storyboards exploring the various themes and styles of imagery.
The final ideas were then brought to life for distribution on Facebook and Instagram Stories, in-feed and in-stream as video content.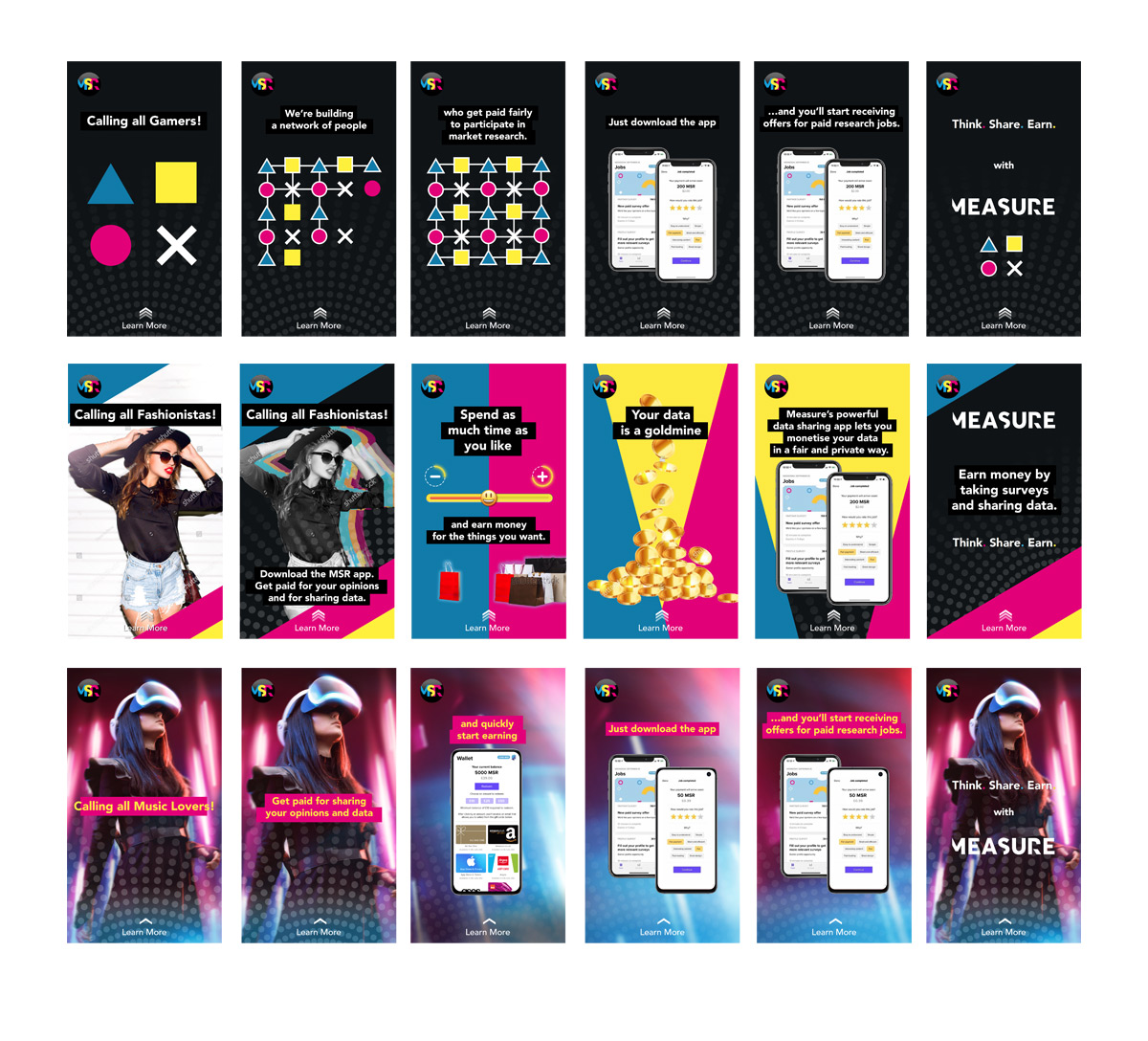 MEASURE GAMER
9x16 - 1080px x 1920px
MEASURE FASHIONISTA
9x16 - 1080px x 1920px
MEASURE MUSIC FAN
9x16 - 1080px x 1920px
MEASURE GAMER
1x1 - 1080px x 1080px
MEASURE FASHIONISTA
1x1 - 1080px x 1080px
MEASURE MUSIC FAN
1x1 - 1080px x 1080px