Brief:
With a launch focus on Black Friday, we were required to drive maximum awareness of O2's hero products in the build up to Christmas and the January Sales with a cross-screen digital brand solution aimed at Heavy Tech Consumers and Christmas Gifters.
Solution:
To find the right audience we worked with relevant data providers including MasterCard transactional insights to create cross-screen behavioural segments on those with a  core interest in technology. We then targeted them with 9 rotational 'High Impact Takeovers' that allowed users to browse through products and achieve cut-through at retail's most competitive period.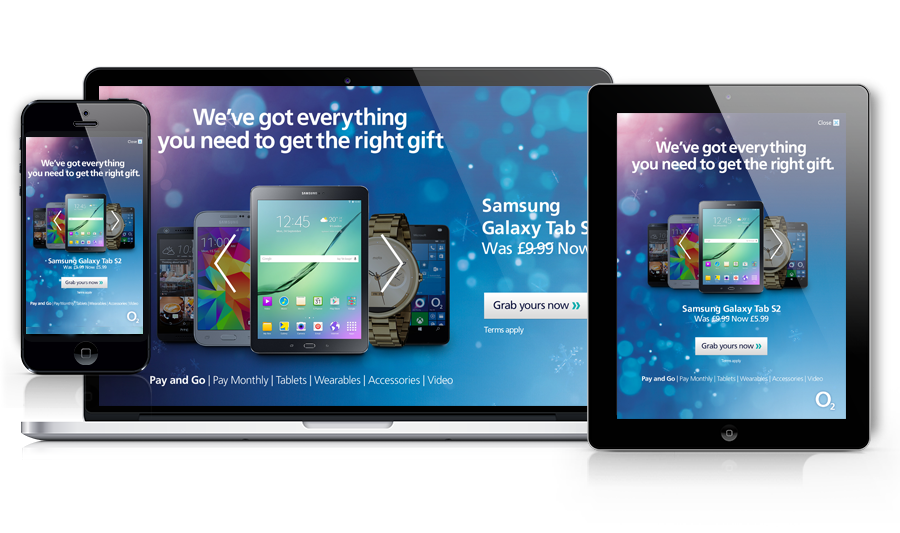 By implementing learnings, we were able to optimise delivery to the best performing audience segments and products. This maintained campaign freshness at key times and ensured a continual rise in audience/O2 engagement at an average of 53 seconds and made Collective the most cost-efficient traffic driver on plan by 200%.