Brief:
Raise the profile of Schweppes for a new, younger, digital audience allowing them to explore drink possibilities.
Solution:
Collective conceived, designed and built rich media units which allowed users to discover cocktails based on their taste preferences. The experience was delivered across devices, allowing users to interact with a fun tool, delivering cocktail suggestions and recipes which users could download and share with friends via a microsite.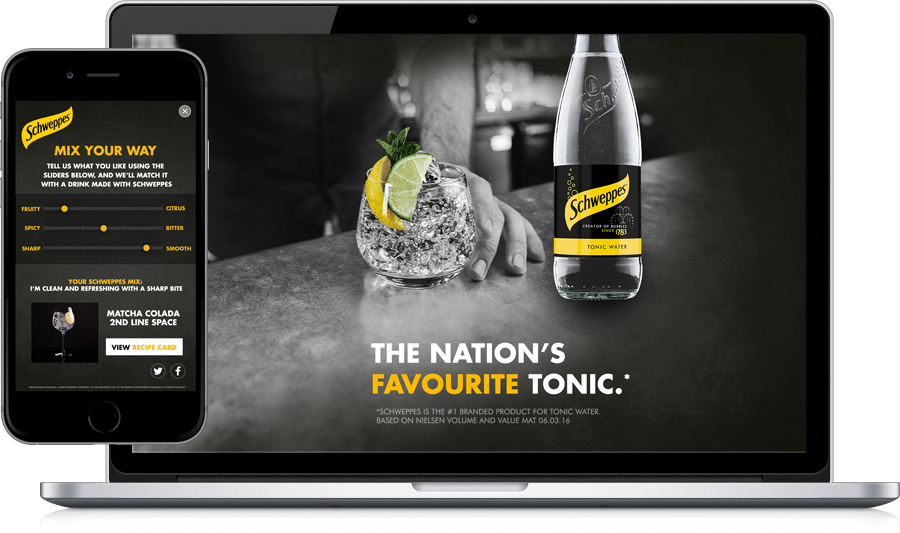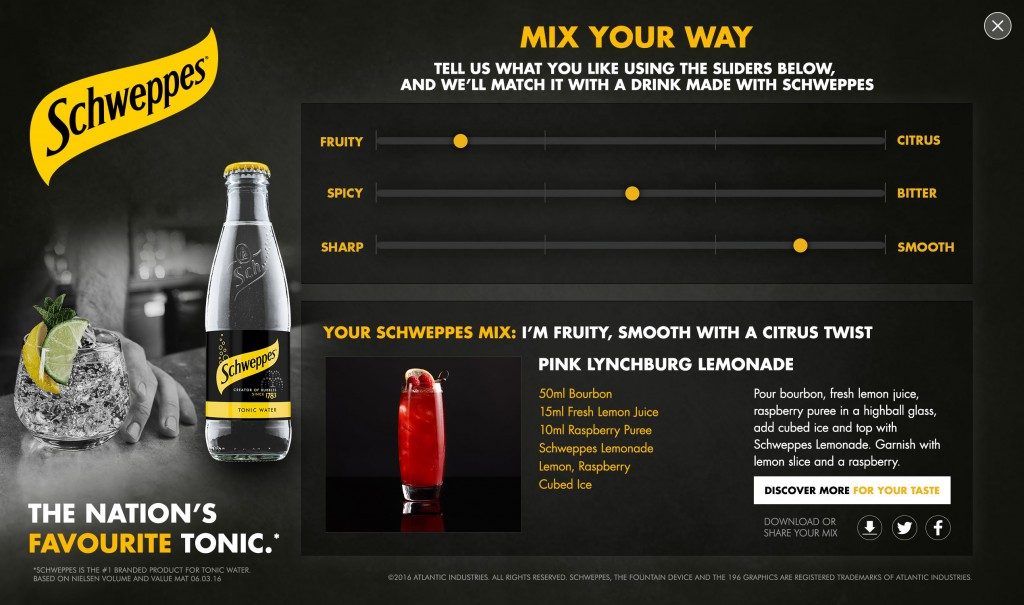 The campaign exceeded Collective benchmarks. We delivered more than 500k landings on the microsite and dwell times averaged almost 40 seconds across the ad formats showing users were truly engaged with the campaign.

The DRUM Digital Trading Awards
2017 Highly Commended
Best Use of Creativity – Schweppes – Mix Your Way