Brief:
Develop social video to showcase range of activities available on Virgin Experience Days.
Solution:
More than a dozen ideas were sketched up, with copy and audience suggestions.
A short list of 8 were then worked up into storyboards using photography and video that had recently been shot by the client.
These 8 ideas were then brought to life for distribution on Facebook and Instagram Stories, in-feed and in-stream as video content.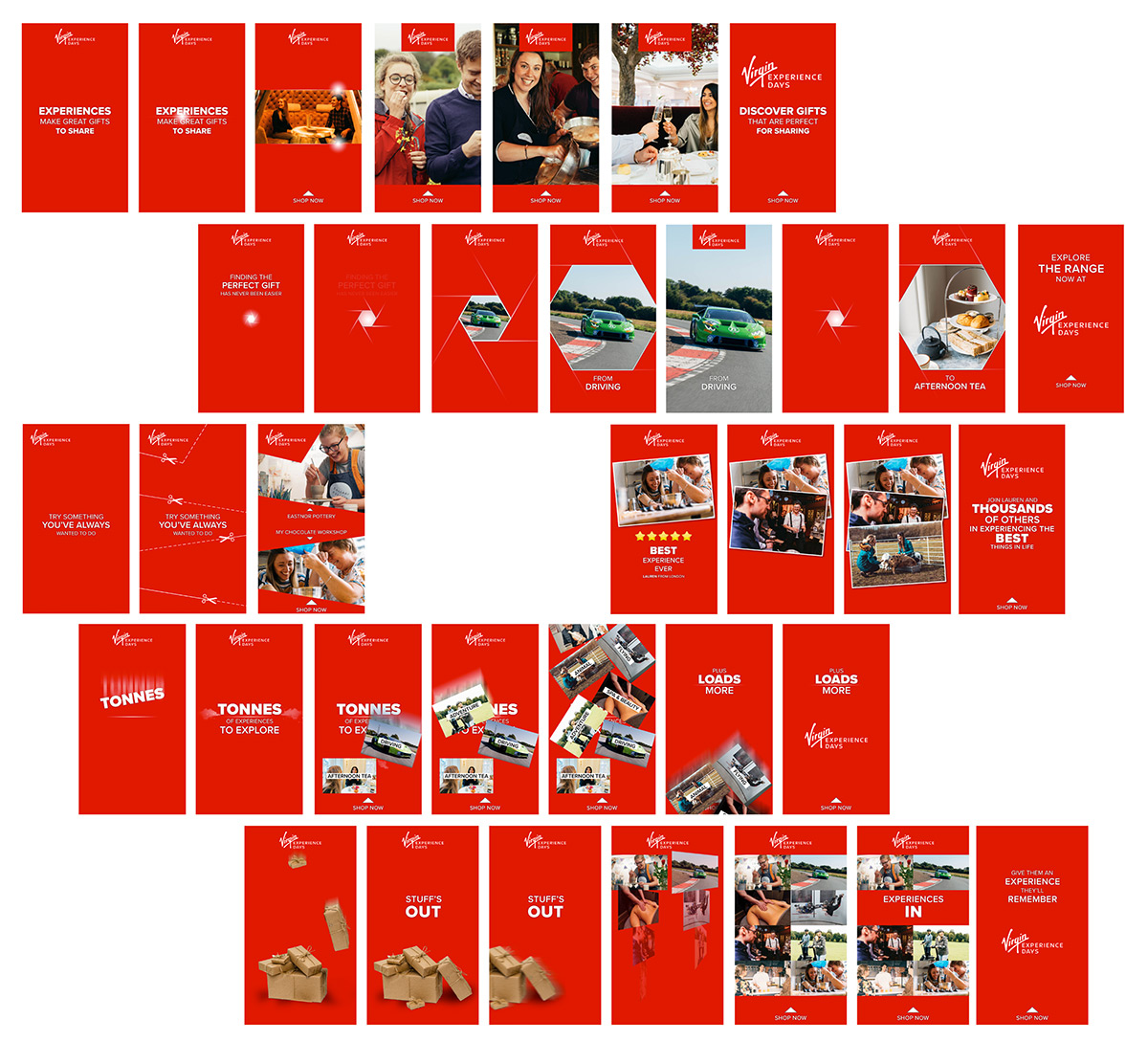 EXPERIENCE BETTER GIFTS
9x16 - 1080px x 1920px
EXPERIENCE BETTER GIFTS
4x5 - 1080px x 1350px
EXPERIENCE BETTER GIFTS
1x1 - 1080px x 1080px
RED RED RED TEXT
9x16 - 1080px x 1920px
RED RED RED TEXT
4x5 - 1080px x 1350px
RED RED RED TEXT
1x1 - 1080px x 1080px