Brief:
Drive awareness of Iceland as a top, action packed, destination for pre-family travellers throughout the year.
Solution:
Working with Brooklyn Brothers creative agency, we developed a content strategy that showcased the huge range of activities in Iceland throughout the year. There was editorial and video content produced recounting first hand, amazing experiences. This was then featured in a bespoke hub on Huffington Post, featuring an interactive gallery, associated content and a chance to win a holiday to Iceland.
The campaign was then amplified across AOL properties and and the larger third party network using social, standard display and rich media units which allowed users to watch videos, and engage with content.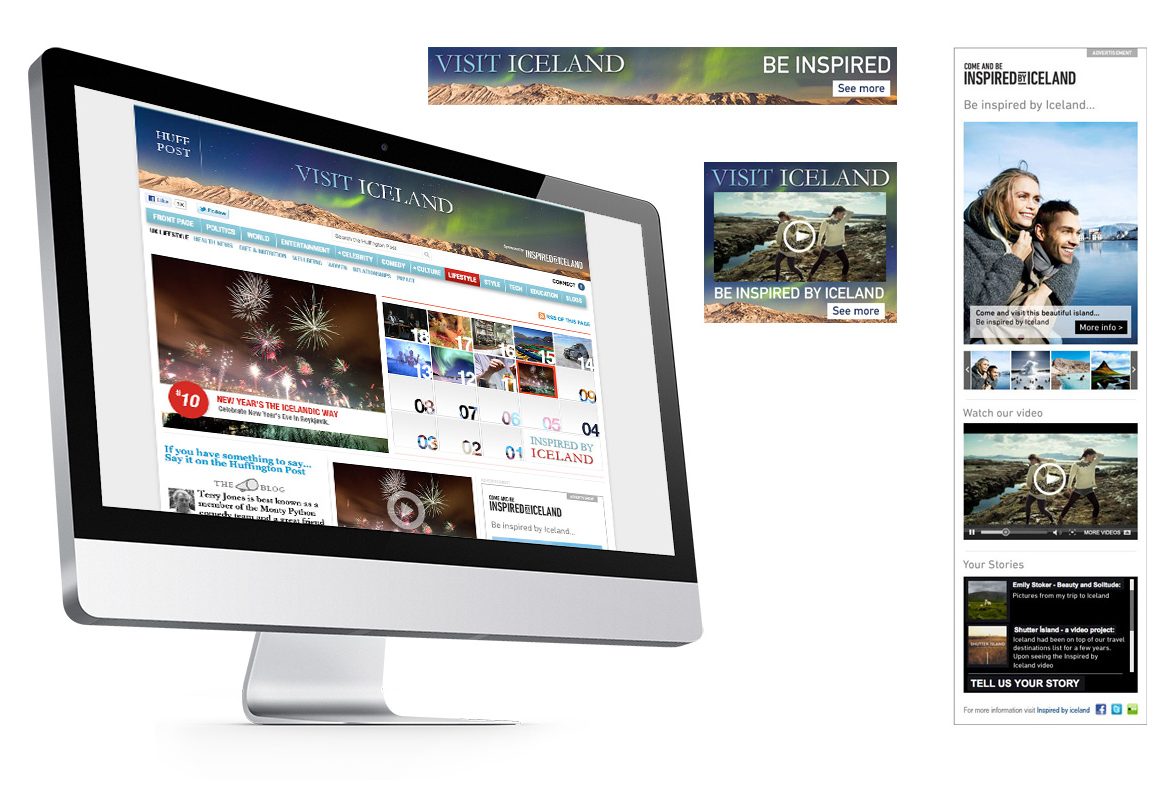 The campaign was a great success. We delivered more than 115k landings on the hub with strong engagement rates with the rich media and in-page units showing users were truly engaged with the campaign.